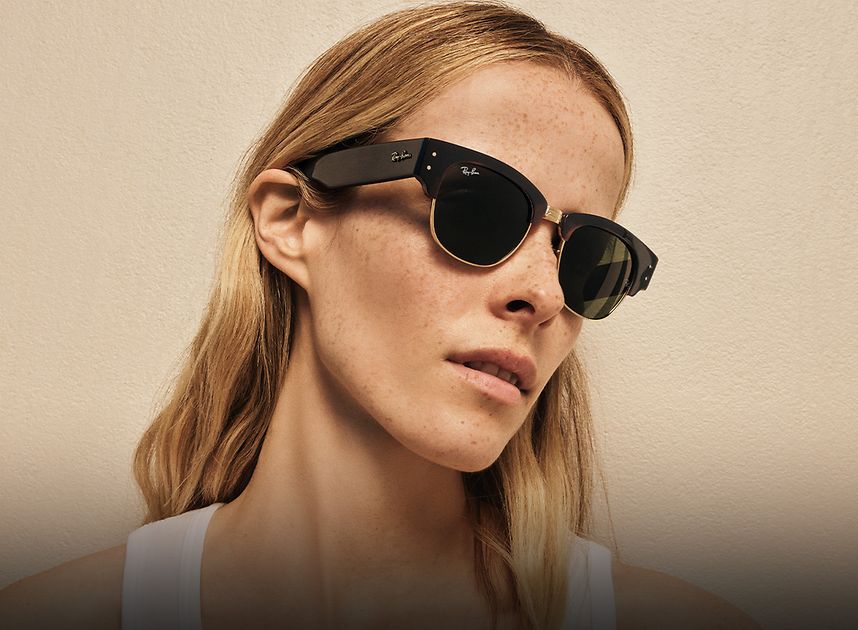 When it comes to your eyesight, it's critical to work with a local optical and optometry clinic that genuinely cares about your well-being. Metroptical Inc goes beyond just providing authentic Ray-Ban frames; we prioritize your eyesight health and aesthetics. Our dedicated team of professionals is committed to delivering the highest level of precision for your vision while providing the most fashionable styles available. You may look good and feel good knowing that your eyewear is made to enhance your eyesight and represent your personal style when you shop with Metroptical Inc.
Metroptical Inc understands the need of precise measurements in vision correction. Our trained opticians use cutting-edge equipment and procedures to accurately measure your eyes. We ensure that your Ray-Ban eyewear gives the clearest vision possible by paying close attention to factors like pupillary distance and optical center. With our dedication to precision, you can be confident that your eyewear is tailored to your specific visual requirements, encouraging general eye health while minimizing discomfort or strain.
We believe that eyewear should not only provide good vision but should also be comfortable and express your individual style. Our expert opticians at Metroptical Inc specialize in custom frame adjustments to ensure a perfect fit. We design your Ray-Ban spectacles to give unrivaled comfort and style by taking into account aspects such as bridge width, temple length, and frame alignment. Our goal is to help you feel at ease and confident in your eyewear, knowing that it not only improves your eyesight but also matches your personal fashion tastes.
As a local optical and optometry clinic, Metroptical Inc is dedicated to providing great service and care. We take the time to understand your individual vision needs and make personalized recommendations to improve your visual experience. Our skilled team is dedicated to assisting you in achieving the greatest vision possible while also ensuring that you look and feel beautiful. Metroptical Inc promises warm smiles, responsive service, and a dedication to your pleasure. We cherish our community as a local business and seek to establish long-term relationships with our customers based on trust and great eye treatment.
Metroptical Inc, your trusted local optical and optometry clinic, is here to improve your vision and style. With our emphasis on accuracy measurements, custom frame adjustments, and great service, we ensure that you not only look beautiful but also feel good in your Ray-Ban eyeglasses.